Based in London since 1994, Dr. Gilda Williams is a contemporary art critic and teacher; editor of ON&BY Andy Warhol (MIT/Whitechapel Press, 2016); and author of the bestselling art book How to Write about Contemporary Art (Thames & Hudson, 2014), now published in seven languages.
From 2008-23 Williams was Senior Lecturer on the MFA Curating programme at Goldsmiths College (University of London), where she taught art writing. Dr. Williams has also taught at the The Ruskin School of Art, Oxford University; The Royal College of Art, London; Frieze Academy; Sotheby's Institute of Art London; the Guardian's 'Masterclass' series, among many others. Williams has served as an Examiner on PhDs at Goldsmiths, the Royal College of Art and Birkbeck University. A longtime London correspondent for Artforum magazine and a member of the International Association of Art Critics, Williams has served as an Evaluator for the Arts Writers Grant Program, The Andy Warhol Foundation | Creative Capital, New York (2020).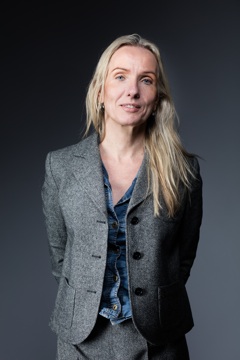 Williams' writings have appeared in Artforum, Time Out, The Guardian, frieze, Tate etc., Flash Art, Burlington, Parkett, Art Monthly, Art in America, and Sight and Sound.
Edited volumes include Fiona Tan. With the Other Hand. A Reader (2020), Snoeck/Museum der Moderne Salzburg/Kunstahlle Krems and The Gothic (2007), Whitechapel/MIT Press, 'Documents of Contemporary Art' series.
She gives numerous talks, in London: at the Serpentine Gallery; Tate Modern; Tate Britain;  Whitechapel Gallery; South London Gallery; the Royal Academy; Photographer's Gallery; Camden Arts Centre; Goethe Institute; Chisenhale Gallery; across the UK: MAC, Belfast; The Oxford Museum of Modern Art; Folkestone Triennial; Nottingham Contemporary, Whitworth Museum, Manchester; Leeds Art Gallery; Towner Museum, Eastbourne; Bristol University; and abroad, at The Garage Museum for Contemporary Art, Moscow; Hangar Bicocca, Milan; the University of Cartagena, Colombia; NYU Abu Dhabi; UCL Qatar.
Catalogue texts include Phyllida Barlow (Haus der Kunst, Munich), Damien Hirst (Fondation Cartier, Paris); Mark Dion (Whitechapel Gallery); Christian Marclay (Kunstverein Aargauer); Anne Truitt (Stephen Friedman Gallery); Charles Avery (Gemeentemuseum); Yayoi Kusama (Victoria Miro Gallery); Sarah Lucas (Henry Moore Institute); Fiona Rae (Leeds Art Gallery); Ugo Rondinone (Whitechapel Gallery).
From 1994-2005 she was Editor and Commissioning Editor (1997-2005) for Contemporary Art for Phaidon Press, London.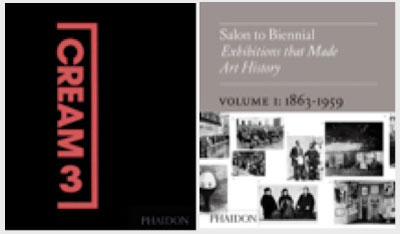 During her 11 years at Phaidon Press, she was pivotal in their growing contemporary art publishing programme, and edited and commissioned some 50 monographs in the 'Contemporary Artists' series. She also edited such anthologies as Minimalism, Land and Environmental Art, Conceptual Art, The Artist's Body, Arte Povera and Art and Feminism in Phaidon's 'Themes and Movements' series. She was commissioning editor and creator of the 'cream' series of biennials-in-a-book, cream (1998), fresh cream (2000) and cream3 (20030. Other commissioned books include Salon to Biennale: Exhibitions that Made History (2011) and Gordon Matta-Clark (2003).

Her special interests include art writing, new art from the UK, new perspectives on Andy Warhol, and understanding how 'the Gothic' aesthetic might be defined in contemporary art.
She was Editor of The Gothic (2007, Whitechapel/MIT Press 'Documents of Contemporary Art' series) which surveys the pervasive presence and attraction of Gothic themes in contemporary art as well as disciplines varying from literature and film to fashion, subculture, and psychoanalysis. 
In 2005 Williams co-authored The Art Book for Children,  which has been translated into 10 languages and was awarded Children's Illustrated Book of the Year by the English Association.
In 1994 Williams moved to London from Milan, Italy, where she was Managing Editor of Flash Art International. She holds a doctorate in architecture from the University of Milan, and a PhD in art history with the Open University on defining 'the Gothic' in contemporary visual culture. Curatorial projects include 'History Stripped Bare', at Vilma Gold Gallery, London, 'London Orphan Asylum' (co-curated with Clare Manchester), 'Arte all'Arte' (co-curated with Roberto Pinto), 'Strange Days, British Contemporary Photography', Claudia Gian Ferrari Gallery, Milan.
Dr. Williams has served as an advisor to the Arts Council of England (2001, 2005), the Whitechapel Gallery (2008, 2016-ongoing), the Scottish Arts Council (2003), and the British School in Rome (2000). She has been a visiting tutor at Central Saint Martins; and the Royal College of Art, London, and has lectured at the Ruskin School of Art, Oxford University; Westminster University, London; the Slade School, London; NYU Abu Dhabi; Leeds Beckett University; Northampton University; Norwich University of the Arts; and more.
Contact
gilda[at]gilda.williams.com
See also Author's Page, MIT Press; Author's Page, Thames & Hudson; Author's Page amazon.co.uk; Contributor's Page, Artforum, AICA (International Association of Art Critics) Page,  #gildawilliams, #howtowriteaboutcontemporaryart, Tags, frieze. 
In 2017-2019 Williams studied Psychotherapy at the Philadelphia Association (founded by R.D. Laing) and in the Department of Psychosocial Studies at Birkbeck College (University of London). She holds a Certificate in Higher Education in Psychodynamic Counselling, and is keenly interested in Transpersonal Psychotherapy.
From 2023 Williams' main activity is a textile-based studio art practice.
Gilda Williams, 'Art Writing in the Second Machine Age' talk, Leeds Beckett University, 3 February 2017
interview with Plinth, October 2016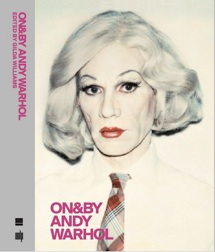 'An epic achievement…
If Andy were alive he would probably say,
"Oh, wow. Why didn't I think of that".'
~Bob Colacello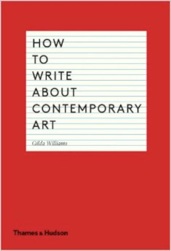 'The little red book
everyone in the art world should have.'
~Art Monthly, February 2015

'A gem of a primer'
~Tom Morton, 'Best of 2014', frieze blog
Lawrence Weiner, South London Gallery, London, September 2014.
Yinka Shonibare MBE, BP Art Award lecture, Tate Britain, November 2010.
in conversation with Grayson Perry, Victoria Miro Gallery, London for yoox.com, October 2012.
in conversation with Christian Marclay, Talking Art with Art Monthly, Tate Modern, November 2007.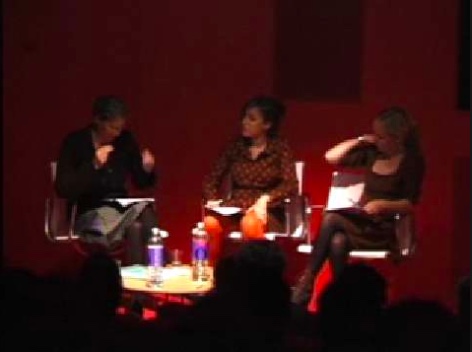 In conversation with Pipilotti Rist and Elizabeth Janus, Tate Modern, London, September 2001.